"Worry never robs tomorrow of its sorrow, it only saps today of its joy."
~Leo Buscaglia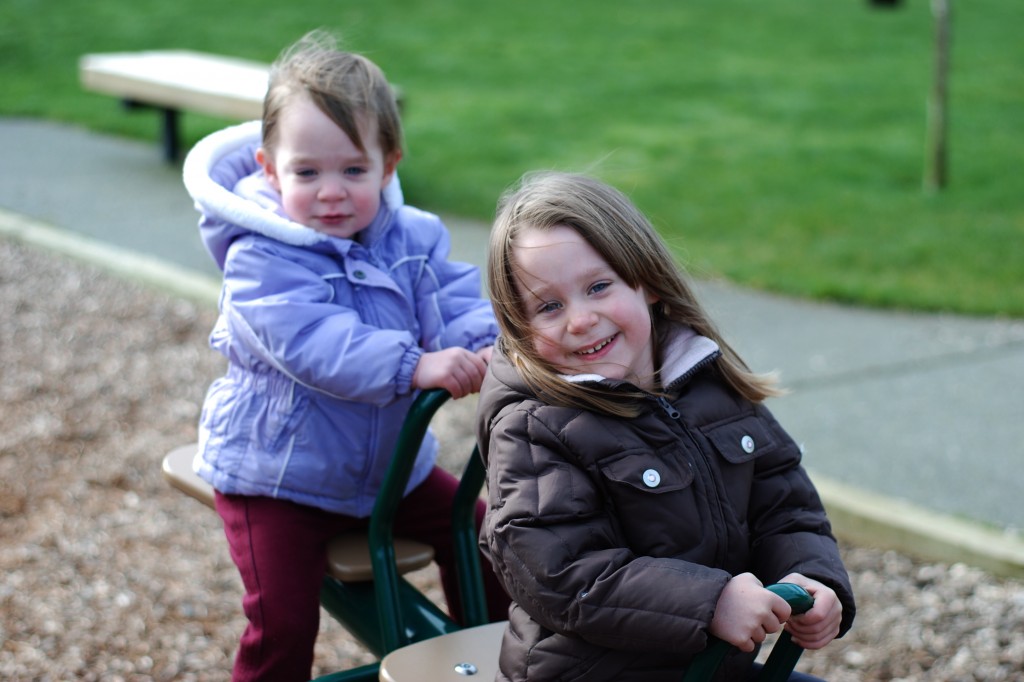 I've never been a worrier.  Loved ones have traveled to faraway places, friends have been involved in dangerous sports, my husband has climbed mountains and rafted down treacherous rivers, and I haven't worried.  Now my daughters go for a bike ride with their dad and I sigh with relief when they return.
What is that?
This morning I woke up feeling tired.  I always know I'm overtired when I  can cry at the drop of a hat.  Show me a Tim Horton's commercial when I haven't had enough sleep and my cheeks will be wet in thirty seconds.
At any rate, I was planning to go to a drum workshop and Big Daddy-O was in charge of the girls.  From the moment I found out he was planning to take them swimming, I started to worry.  How could he manage two little non-swimmers by himself?  Fig had only been to the pool a handful of times.  We'd always taken the girls together.  What was he thinking?  One daughter could easily sink while he was keeping the other afloat.  It was too dangerous.
I voiced my concerns, was reassured by my husband, then I kissed my daughters goodbye and jumped in the shower because I felt tears starting to sting my eyes.   I felt silly.  My husband used to be a lifeguard, my daughters would be wearing floatation devices; my feelings were completely irrational, but they existed nonetheless.
Is it normal to worry about your kids?  Of course it is, but it's unproductive, and terribly uncomfortable.  I don't feel like myself when I'm having thoughts of my daughters drowning at the local pool.  It's dark and disturbing.  I don't want to put that energy out into the universe, and I certainly don't want it to impact the experiences my daughters enjoy in life.  The way I see it, it's my problem, and I just have to deal with it.  I have to be stronger than the worry.  Any suggestions?
I remember my wonderful obstetrician, Dr. H, talking to me during my last visit before Pip was born.  He asked me if I had any questions or concerns, and I told him  that I was just worried about the baby.  I was worried about something going wrong.
He said, "Karen, it's natural to worry.  And once your baby is safely in your arms, you'll begin a lifetime of worrying about her."  He was right.