"When in doubt, make a fool of yourself.  There is a microscopically thin line between being brilliantly creative and acting like the most gigantic idiot on earth.  So what the hell, leap."
~Cynthia Heimel
So I made a little book over the summer, and I'm launching it at a local bookstore, Laughing Oyster Bookshop, this Saturday, September 26th at 1:00 pm.  I can't quite believe it.  When I read the posters that say, "Local author Karen Pantuso-Swanson…" I feel like an impostor.  Author?  Anyone can publish their own book.  What was I thinking???
Perhaps that's the key; I didn't think about it too much, I just did it.  I took a leap, and the jury's still out as to whether or not I'll look like a 'gigantic idiot.'
I was inspired by my cousin Sheryl and her friend Andreas, who used BLURB, an online self-publishing site, to create a stunning book of Andreas's art.  I thought that the writing I had been doing for my blog would translate nicely into a little gift-book for mothers.
Creating the book was a blast!  I am passionate about the subject matter, (motherhood,) and photography and writing are my two favourite hobbies at the moment, so this was a 'H.O.E.' project for me.  (Heaven On Earth.)  The book was made with pure love.
I'm proud of the book.  It is no great literary achievement, by any means, but I accomplished what I set out to do: make a tender little gift-book for women of all ages and stages, in honour of the sacred role we play as mothers.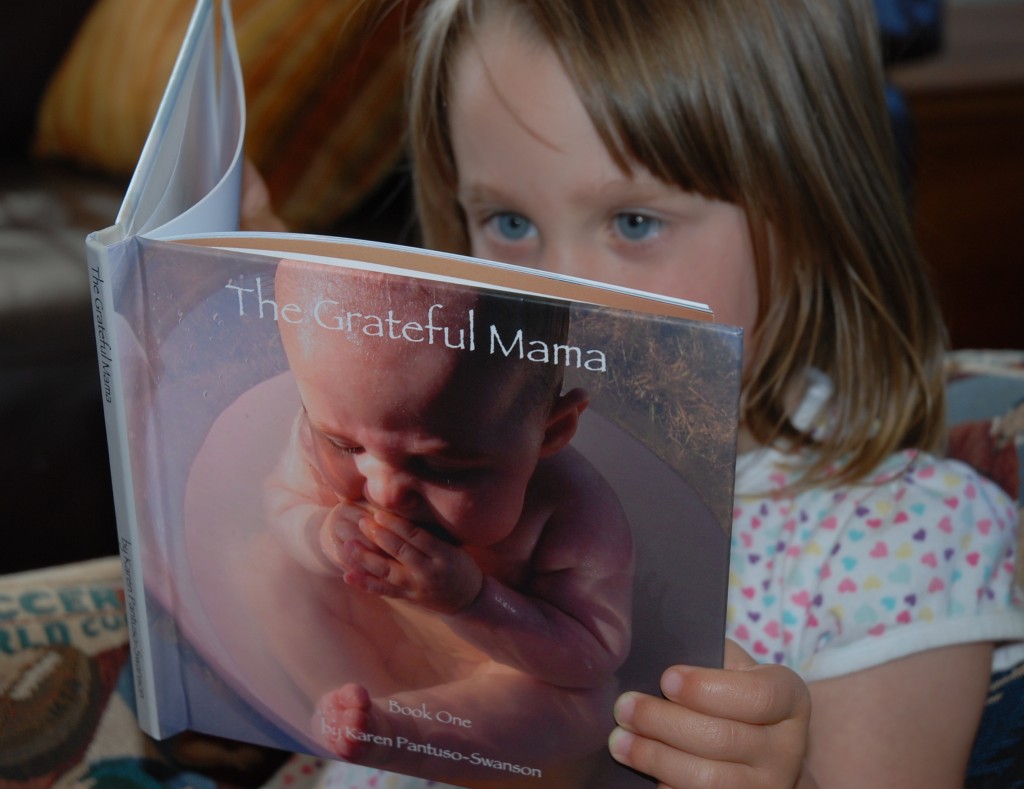 I wish I could give the book away to anyone who wants it, but I'm not in a position to do that at the moment, as it's rather  expensive to self-publish.  To be  honest, I'm not happy with the retail price of $34.00; it's a lot of money!
Please know this: I will not be the least bit insulted if you come to the book launch and do not buy a book. By reading this blog right now, you are already supporting me and I appreciate it!  So if you're a local resident and you're free next Saturday, come on down to the Laughing Oyster; I would love to meet you!
And who knows, you might win a free book!  I'm going to have a draw for a free book on the day of the launch and there are two ways to enter:
1. Become a fan of  'The Grateful Mama' through facebook.
2. Leave a comment on today's post.
(Don't worry, if you live out-of-town I'll mail the book to you!)
If you can't make it to Laughing Oyster, the book will also be available at two of my other favourite stores:
firefly: new beginnings (Courtenay,) and Blue Heron books (Comox,) as of September 26th.
And now, here's a question for you: What constitutes a H.O.E . project for you? (Leave your answer below and your name will automatically be entered in the draw.)