"A three-year-old child is a being who gets almost as much fun out of a fifty-six dollar set of swings as it does out of finding a small green worm."
Bill Vaughn
When Fig is too quiet, it usually means trouble.  I was in Pip's bedroom, assisting with her fifteenth costume-change of the day, when I noticed that Fig wasn't with us.  "Where's Fig?"  I asked Pip.
"I don't know, Mama."   I called Fig's name.  There was no answer.
"It's awfully quiet," I said to Pip as I attached her butterfly wings.  "Let's see what your sister's up to."  I walked out of the bedroom calling Fig's name.  No sign of her in the bathroom, nor in the master-bedroom.  She wasn't in the kitchen.
"Here she is Mama!"  Pip yelled from the living room.  I turned the corner to find Fig carefully unwrapping her tenth tampon.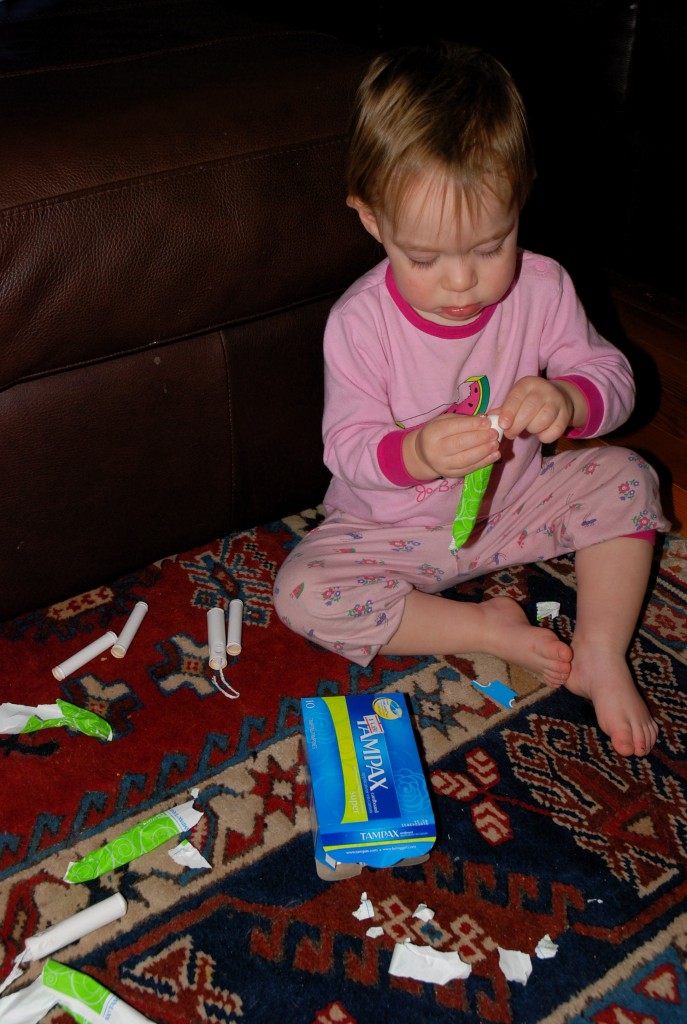 I did what any responsible disciplinarian would do; I grabbed my camera.  I also took some solace in the fact that these weren't my favourite brand of feminine protection.  It was one of those emergency purchases at the Merville Store, where selection is limited.  The unused members of the box had sat under the bathroom sink for months, and I suspect they were quite thrilled to see the light of day and to realize that they were to be used as toys.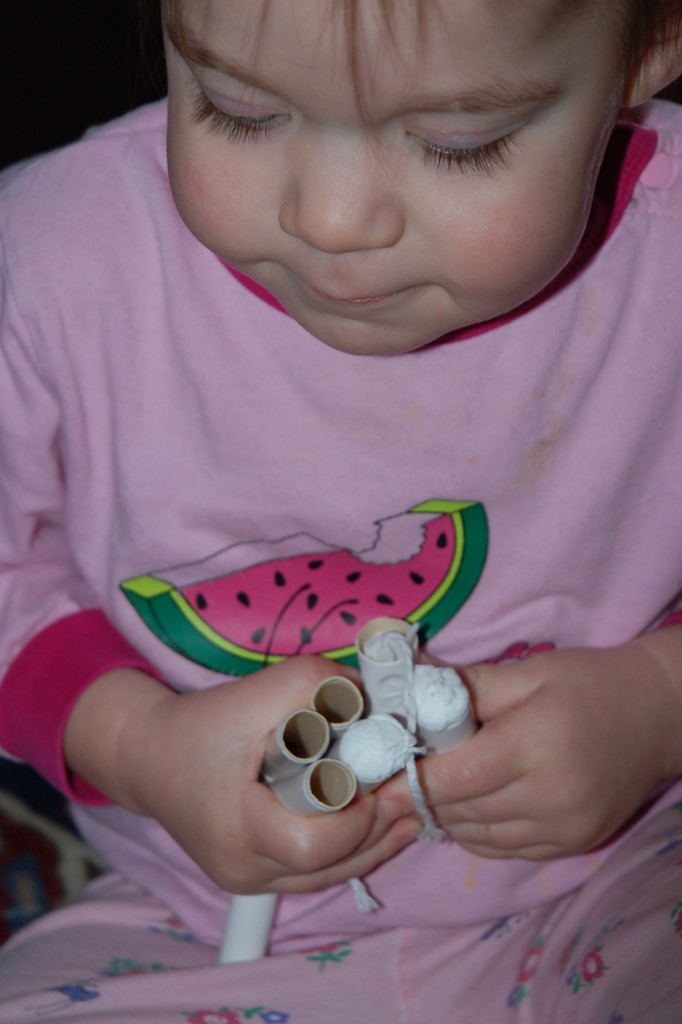 Fig quickly discovered that the cardboard tubes fit perfectly on her fingers.  "Mama, Puppet!"  she proudly announced.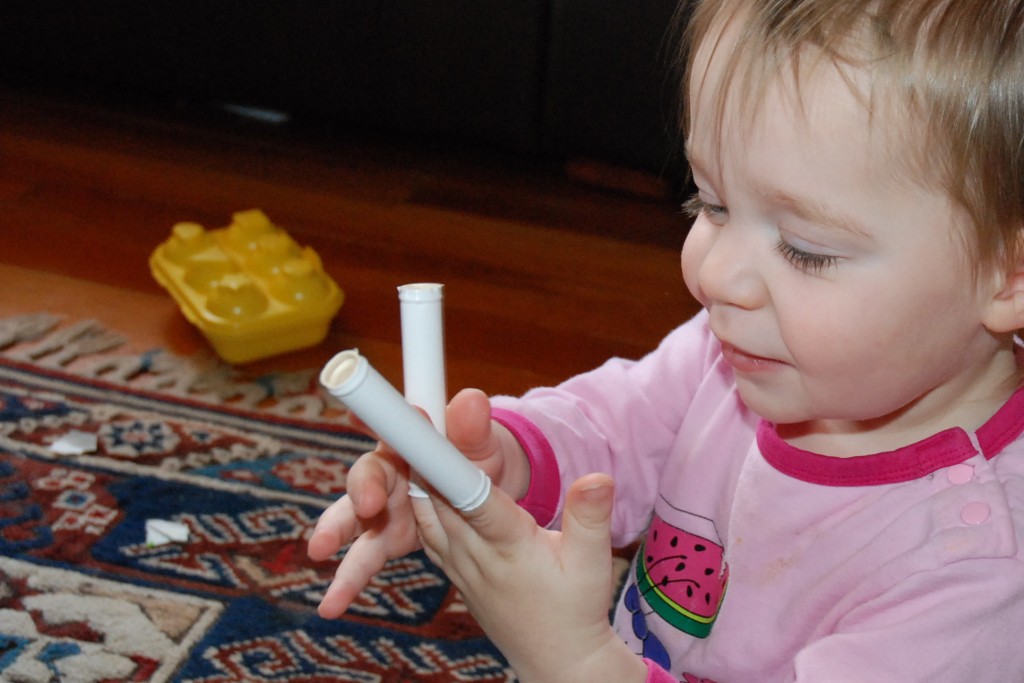 After playing with the tampon puppets for a time, the inevitable happened…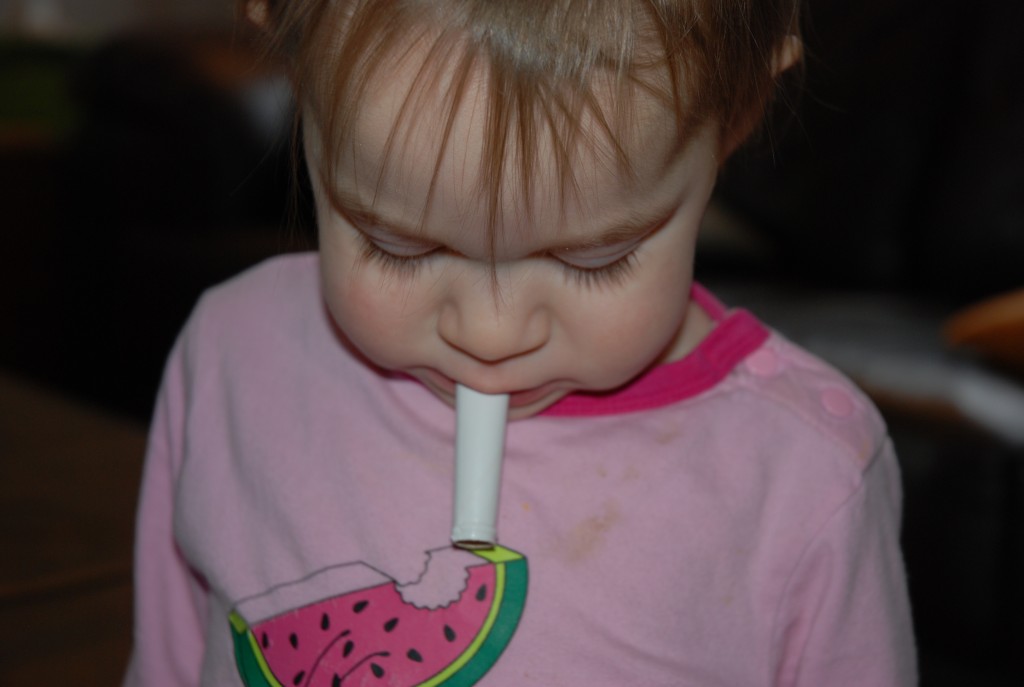 but nothing prepared me for this: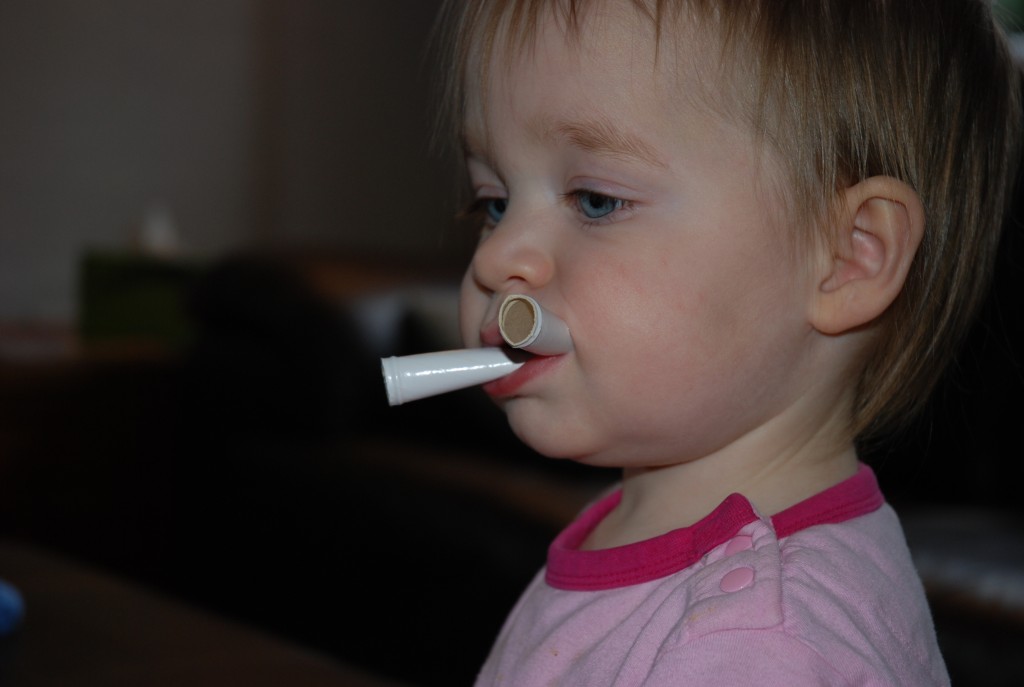 I don't think I'll ever view feminine protection in quite the same way!