"All of us have moments in our lives that test our courage. Taking children into a house with a white carpet is one of them."
Erma Bombeck
During our recent family trip to Vancouver,we were lucky enough to stay in our friend's beautiful condo at the foot of Denman St., near Stanley Park.  The suite was absolutely stunning; gorgeous furnishings, incredibly spacious, and an unbeatable view.  We felt as though we were living the lifestyle of the rich and famous.  (One slight drawback was that the carpeting was WHITE, but I simply resigned myself to the fact that we would only be bringing white food into the home.)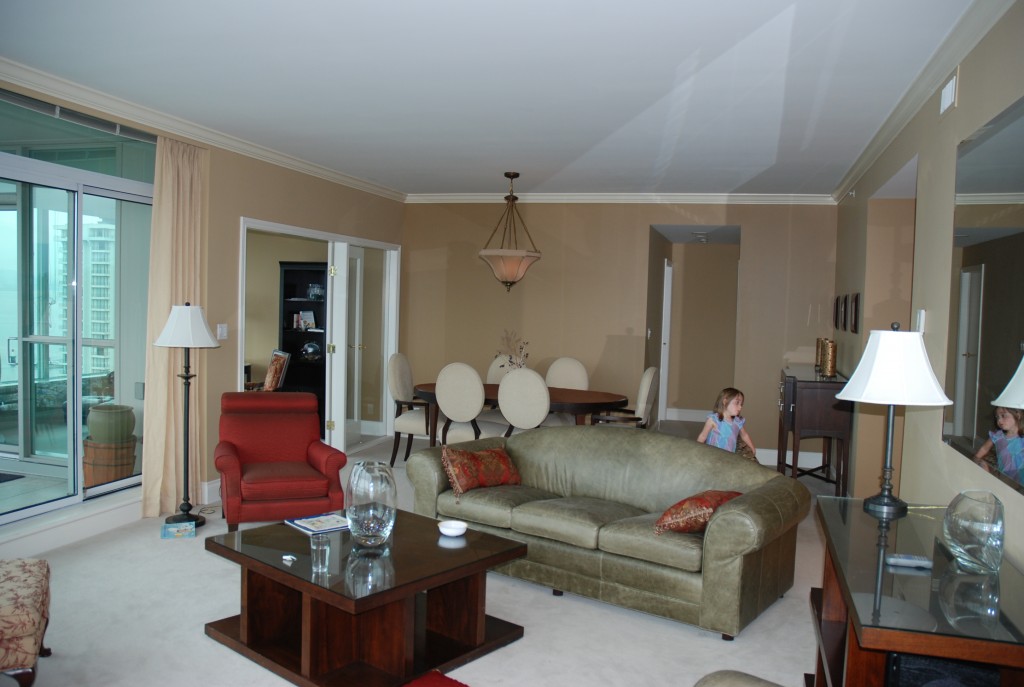 I had thought that it might be difficult trying to keep the girls entertained in a high-rise in the city, but I needn't have worried.  The girls loved our new digs because there was never a shortage of action to witness; they'd watch float-planes landing every fifteen minutes, rowers practicing, boats galore, runners and cyclists on the seawall, and a plethora of sea birds soaring through the sky.  The square footage of the condo was much larger than the main floor of our house, and it was an open design, so Pip and Fig loved playing in such a large space, and I loved that I could keep an eye on them from almost anywhere in the home.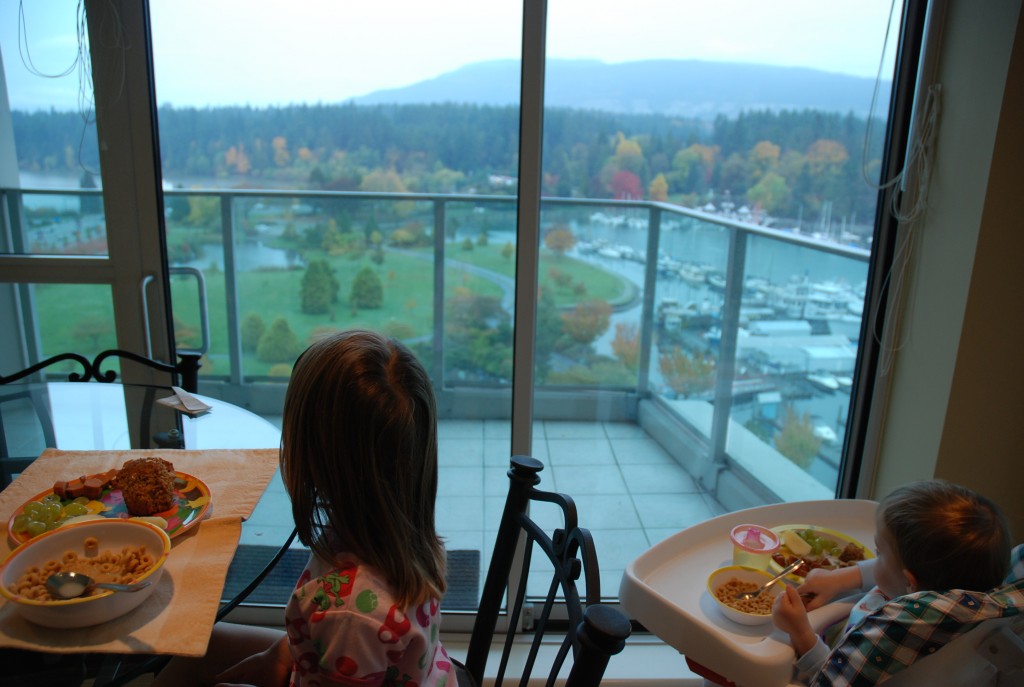 When it came time to pack up our things and leave our lovely accommodations, Pip did not want to go.  She was ready to take up residence in the city.  "Mama," she said, "I used to think that inside tall buildings there was dust and dirt, I didn't think there was furniture."
It made sense.  Sometimes high-rises can seem rather cold and industrial from the outside.  What a revelation it was for Pip to discover that behind every window there existed furniture and people and life!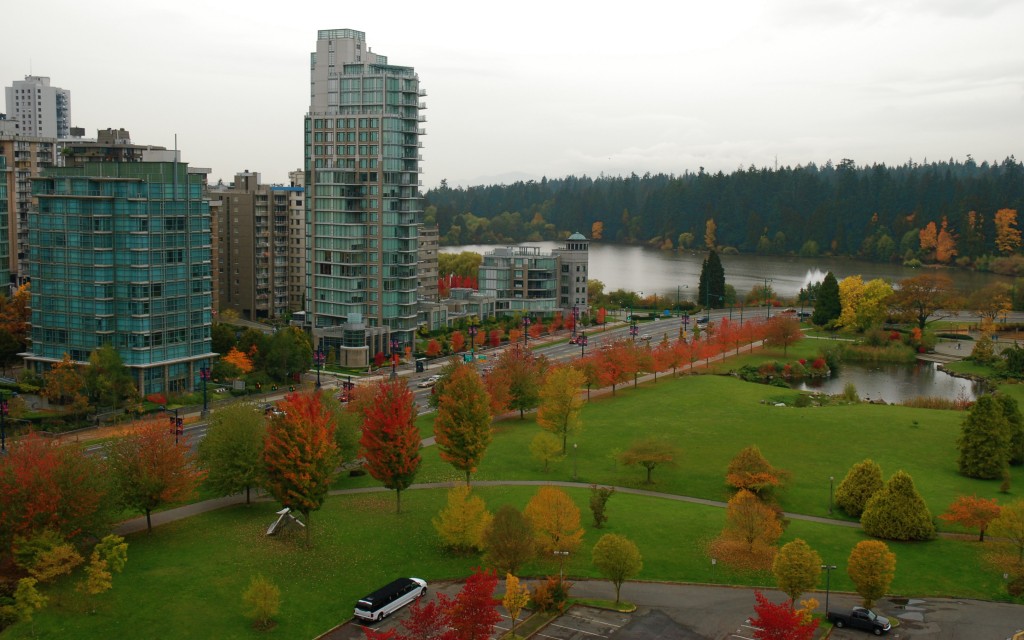 I love having the opportunity to see things through my daughter's eyes.  She sees the magic in the mundane, and we can all use a little magic now and then.