"All children are artists. The problem is how to remain an artist
once he grows up."
Pablo Picasso
We've been taking Pip and Crazybaby to the local petting zoo on a regular basis.  They LOVE it; each in their own way.  Pip is our little observer and she likes to study each animal's behaviour before she feels confident enough to approach them.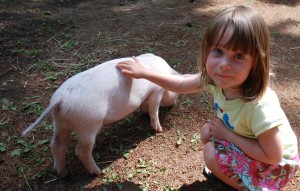 Crazybaby, on the other hand, toddles right up to the animals and introduces herself.  She waves 'hi' to all the goats and converses with the sheep.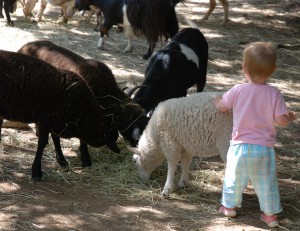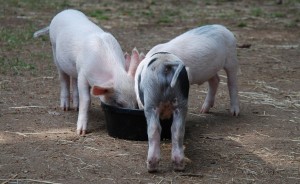 After our visits, Pip is always full of stories about the animals, so we decided to make a little book together one day, while Crazybaby was napping.  Each page was devoted to a different animal, and Pip dictated the story to me while I printed it down.  Pip was in charge of all of the illustrations.  When we got to the pig page, since there were actually three little pigs at the zoo, Pip asked me to draw one, so I did.  "That's a great pig mama!"  Pip exclaimed.  A little too great.  When we got to the next animal, Pip didn't want to draw it.  "You draw the sheep, Mama."  Damn.
I read a book by Mona Brooks about teaching art to young kids.  She claimed that, around the age of seven, kids became dissatisfied with their drawings and needed to be given tools in order to make their drawings more realistic.  Pip is only three!!!  I don't want her to be unhappy with her drawings already!  Did I blow it by drawing the little pig?  Are there any artists out there who can help me out?
Pip seems happy with her paintings (they are glorious) but maybe it's because she doesn't have any pre-conceived notion about what they should look like.  With a drawing, she has an idea of what she wants it to look like in her mind.  Maybe that's the difference.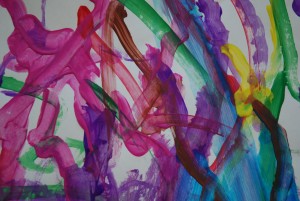 Ever since she painted rocks in the Kidzone at our local Music Festival, she has become passionate about the medium.  Until I get some good drawing advice, we might just stick with the rocks.